Email Marketing for Small Business: Why It's So Important
Email marketing is a powerful tool that small businesses can use to reach their target market, connect with customers, and build relationships.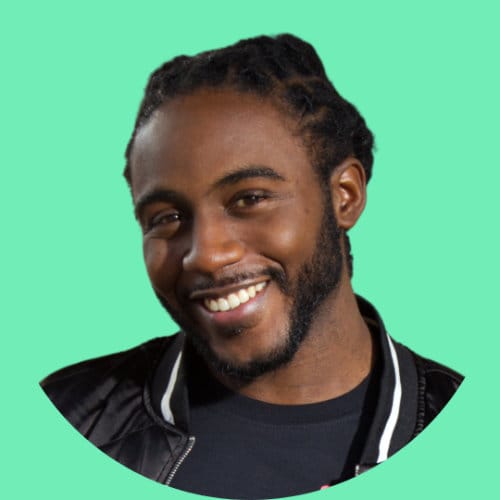 by Chris Latham
September 10, 2022
Email marketing is one of the most important tools that small businesses can use to connect with their customers. It allows you to stay in touch with your customers, keep them up-to-date on your products and services, and build relationships.
This blog post will discuss the importance of email marketing to small businesses and outline some tips for getting started!
What is Email Marketing?
Email marketing is a powerful tool that can be used by small businesses to reach their target market. Email marketing allows businesses to send out newsletters, offer special discounts, and communicate with their customers through email.
Why is Email Marketing Important?
Email marketing is a powerful tool for small businesses. It can help businesses connect with their customers, build relationships, and increase brand awareness.
Email marketing can also help businesses track customer engagement and conversions, which can help them understand how best to serve their customers.
In addition, email marketing can promote special deals or events or announce new products or services.
Overall, email marketing is an essential tool for small businesses because it can help them connect with customers and build relationships that could lead to increased sales.
How to do Email Marketing?
Now that we know why email marketing is so important, let's look at how to get started.
1. Define your goals
What do you want to achieve with your email marketing campaign? Do you want to increase sales, encourage customer loyalty, or promote a new product? Once you know your goals, you can develop a strategy for reaching them.
2. Build your list
In order to send emails, you need a list of recipients. You can grow your list by encouraging subscribers on your website, social media pages, or other marketing channels.
3. Create compelling content
Your emails should be interesting and relevant to your audience. Make sure to include strong calls to action that encourage recipients to take the desired action, whether making a purchase, signing up for a newsletter, or visiting your website.
4. Test and optimize
Always test your email campaigns before sending them out to ensure that they look good and are effective at achieving your goals. Also, be sure to track your results so that you can continually improve your campaigns over time.
What is the Best Email Marketing Software?
There are a variety of email marketing software options available, and the best one for your business will depend on your specific needs.
For example, suppose you run a small business with a limited budget. In that case, you'll want to look for an affordable option that still provides all the features you need.
On the other hand, if you have a large customer base, you'll need to choose software that can handle high volumes of emails.
Here are some examples of email marketing software that cater to different types of businesses:
For E-commerce
If you are running an e-commerce business, your number one choice is Klaviyo. This software integrates with all the major e-commerce platforms such as Shopify, BigCommerce, and WordPress.
They also have a wide range of features, including Abandoned Cart Emails, Product Recommendations, Order Notifications & more.
For Small Businesses on a Budget
If you are a small business on a budget, then your best option is Sendinblue. This software is affordable and has many features, including automation, A/B testing, and landing pages.
For Ease of Use
If you are looking for an email marketing software that is easy to use, then your best option is MailerLite. This software has a user-friendly interface and offers automation, landing pages, and forms.
For Automation & Scaling
If you are a business with a lot of moving parts, your best option is Active Campaign. This software can handle high volumes of emails and offers contact management, automation, and sales CRM features.
Email marketing is a powerful tool that can help small businesses achieve their goals. By defining their goals, building their list, and creating compelling content, businesses can set themselves up for success.
And by choosing the right email marketing software, they can ensure that their campaigns are effective and efficient.
How to Grow Your Email List?
A healthy email list is essential for any small business that wants to stay in touch with its customers and grow its brand. There are a number of ways to grow an email list, but one of the most effective is to offer an incentive for people to sign up.
This could be a discount on their first purchase, a free e-book or white paper, or even just access to exclusive content.
Once you have a strong incentive in place, you need to promote it through your website, social media channels, and other marketing materials.
Make sure to include a clear call-to-action so that people know exactly what they need to do to sign up. You can quickly grow your email list and keep your customers engaged with your brand with a little effort.
Here is a great video explaining how to grow your list.
Conclusion
Email marketing should be a key part of your small business's digital marketing strategy. It's one of the most effective ways to reach out to current and potential customers, and it doesn't have to be expensive or time-consuming to set up.
If you need help getting started, book a consult today and get your email marketing campaign off the ground. Thanks for reading!